JANUARY
1. Harbin Ice and Snow Festival (5 Januari-5 Februari)
Manusia membina pelbagai jenis rekaan menggunakan ais dan dihiaskan dengan lampu dan laser.
2. Chinese New Year (20 Januari-21 Februari)
3. Sundance Film Festival, Utah, USA (akhir bulan Januari)
Festival filem yang terbesar di US. terdiri daripada filem pendek dan panjang. tapi kalau nak tengok, kena beli tiket dulu.
4. Magh Mela Festival India (Januari)
Beratus ribu orang beragama Hindu mandi bersama-sama di sungai
5. Up Helly Aa Fire Festival, Scotland (Januari)
apa yang membuatkan festival ni nampak menarik sebab ada api, pakaian diorang dan pembakaran kapal viking secara besar-besaran
FEBRUARI
6. Holi Festival, India (akhir Januari - hari terakhir bulan penuh)
Hindu dan Sikh di India, Nepal dan Sri Lanka menyambut perayaan ini selama 16 hari dengan membaling tepung pelbagai warna dan air ke arah satu sama lain.
7. The Carnival of Rio de Janeiro, Brazil
Parade secara besar-besaran selama seminggu dengan tarian, warna dan juga alkohol
8. Mardi Gras, New Orleans, USA
Beads and booze. Hari terakhir sebelum melepaskan segala 'kenikmatan' maksiat mereka
9. Pingxi Lantern Festival, Taiwan
Manusia menulis segala apa yang ingin diluahkan ataupun harapan mereka dan melepaskannya di udara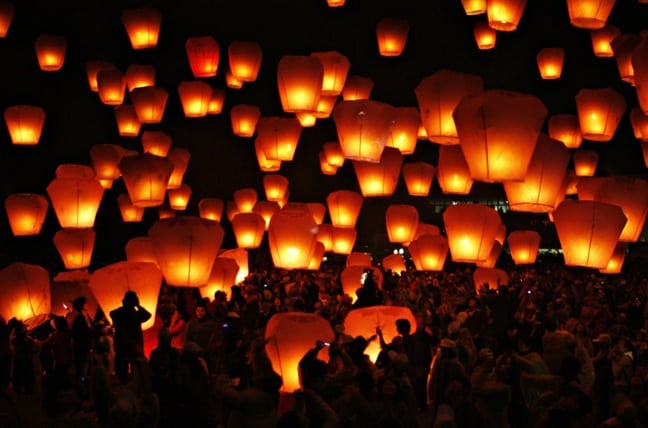 10. Carnival of Venice, Italy
salah satu daripada perayaan yang tercantik di dunia. mereka dikehendaki memakai topeng dan costume yang sama untuk menyembunyikan segala perbezaan yang ada dalam setiap kelas, dan untuk baju yang paling cantik akan dapat hadiah :)
11. The Battle of the Oranges, Ivrea, Italy
FOOD FIGHT! macam mana perayaan ni dilakukan? dengan membaling oren dekat kawan-kawan kita or siapa-siapa sahaja yang ada di situ
12. Desert Festival of Jaisalmer, India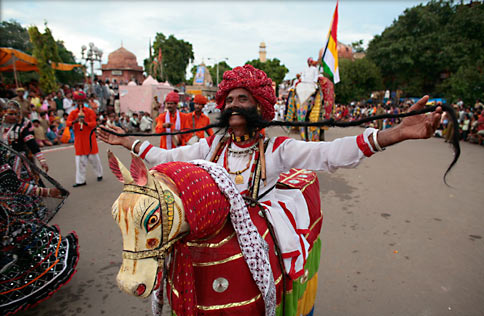 MARCH
13. Ultra Music Festival, Miami, Florida
14. Calle Ocho, Miami, Florida, USA
15. Las Fallas, Valencia (15 Mac-19 Mac)
Api, bunga api, dan asap membuatkan perayaan seolah-olah seperti berada di antara Disney World dan juga apocalypse
16. Saint Patrick's Day Festival, Dublin, Ireland (17 Mac)
Terdapat parade, costumes, muzik, komedi, filem dan minum-minum
17. Frozen Dead Guy Days, Nederland, Colorado
Berpakaian seperti orang mati yang kesejukan dan menyertai pertandingan seperti coffin race, polar plunge, parade dan juga parti.
APRIL
18. Songkran Water Festival, Thailand (13 April-15 April)
19. Koninginnendag (Queen's Day), Netherlands (29 & 30 April)
Free market day. so, semua orang menjual barangan masing-masing di jalan or kaki lima. Terdapat permainan, konsert, performances, dan parti di dalam bot.
20. Sandfest, Port Aransas, Texas