assalamualaikum and hello lads! ha, sini aku nak tanya. siapa biasa layan cerita TV series macam CSI Miami, Chicago PD, Dexter and macam-macam lagi crime drama? aku sejak dari sekolah rendah dah layan cerita crime macam ni. sampaikan ada satu masa aku nak jadi ahli forensik. nak cari bukti untuk tangkap penjenayah. haha. tiba-tiba jadi tinggi cita-cita kan. last-last dari doktor jadi engineer pula sekarang. tak apalah. ALLAH lebih tahu kenapa aku tak memilih untuk menjadi doktor.
Lethal Weapon 2016 Drama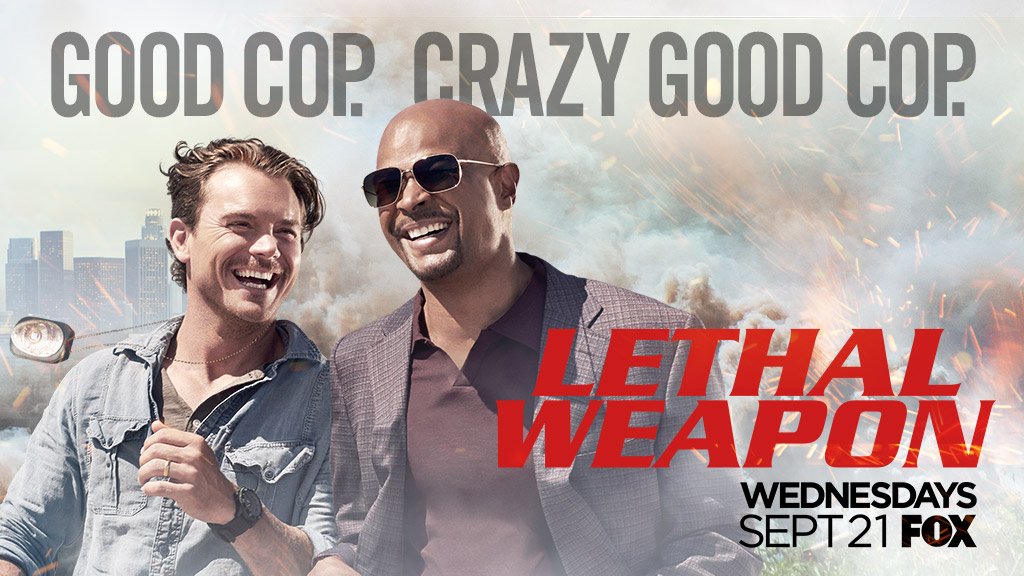 kalau korang biasa tengok drama macam ni, korang akan tahu almost crime dramas tak kelakar and serius sepanjang masa. sampailah aku jumpa satu drama baru yang bertajuk Lethal Weapon. korang faham tak maksud Lethal Weapon ni sebenarnya. orang tu macam expendables la. nothing can break or hurt them.
mula-mula aku expect macam cerita dia akan jadi serious macam CSI juga. well, actually CSI is more of a forensic kind of stories right. yang ni pula cerita pasal polis. oh, okay. macam drama Castle lah. and kelakarnya!!! aku rasa macam dah lama tak tengok cerita crime yang kelakar. bagi aku, gabungan dua-dua watak utama dalam Lethal Weapon tu sangat menjadi.
Martin Riggs kehilangan isteri dan anak dalam 1 accident. so, dia jadi macam asyik nak bunuh diri je. kiranya dia tak takut mati. memang macam-macam sungguh dia buat. like standing on a ledge la. rela ditembak la. ngorat awek bikers la. pelik je.
sorang lagi pula, Roger ada family. 3 anak. dia recently kena heart attack. so, doctor suggests dia untuk berhati-hati kalau dia nak sambung karier dia sebagai detektif semula. bayangkan bila dua-dua bergabung jadi satu team? aiseyh. susah betul. sorang nak hidup. sorang nak mati. hahahaha..
kalau ada masa, try la tengok drama ni. aku tak sure lah aku sorang je yang rasa kelakar. sebab macam some of people tak faham cerita The Big Bang Theory. macam adik-adik aku. tapi aku suka TBBT. dari season 1 sampai ke season sekarang, aku tak pernah miss walau 1 episod pun. and same goes with Lethal Weapon. aku harap dia akan kekal lama.