assalamualaikum and hello lads! asyik cerita pasal travel je, harini aku nak bercerita pasal makanan pula. dah lama juga tak story mory pasal makan kan. alkisahnya haritu nak bincang pasal trip aku seterusnya. jadi, dia suggest untuk lepak di le petit Dotty's. aku pun on je la. since aku tak pernah lagi try makan di situ. sambil melepak, sambil makan kek. walao weh. best.
Hi Tea di Le Petit Dotty's Platinum Park
nak parking di Platinum Park ni rupanya di bahagian belakang. parking dia bermula dari RM4.00 dan diikuti jam seterusnya. dia kata kalau di TTDI tu biasanya ramai, jadi sebab tu kami pergi di sini sahaja. and memang betul pun. orang tak ramai melepak makan di sini. senang kami nak discuss pasal percutian kami tu.
aku ingatkan ada dessert je. rupanya ada menu lain juga. macam sandwich. pasta. dan macam-macam lagi. memandangkan hari sudah pun menginjak petang, kami pilih dessert sahaja. Salted Egg Yolk Cronut (RM11) dan juga kek Coklat. alamak tak ingat nama specific dia. Air pula aku pilih Tiramisu Latte (RM13) and dia pilih Salted Caramel Latte (RM13).
gambar credit google
makanan dia, masha ALLAH. honestly memang sedap. tapi manis diaaaa.. kalau makan hari-hari, memang aku nasihatkan, banyakkan lah minum air masak ye. kami dah order makanan manis, tambah pula air manis. fuhh.. tapi worth a try. environment pun lawa weyh. sempat kami selfie dekat sini. hahaha.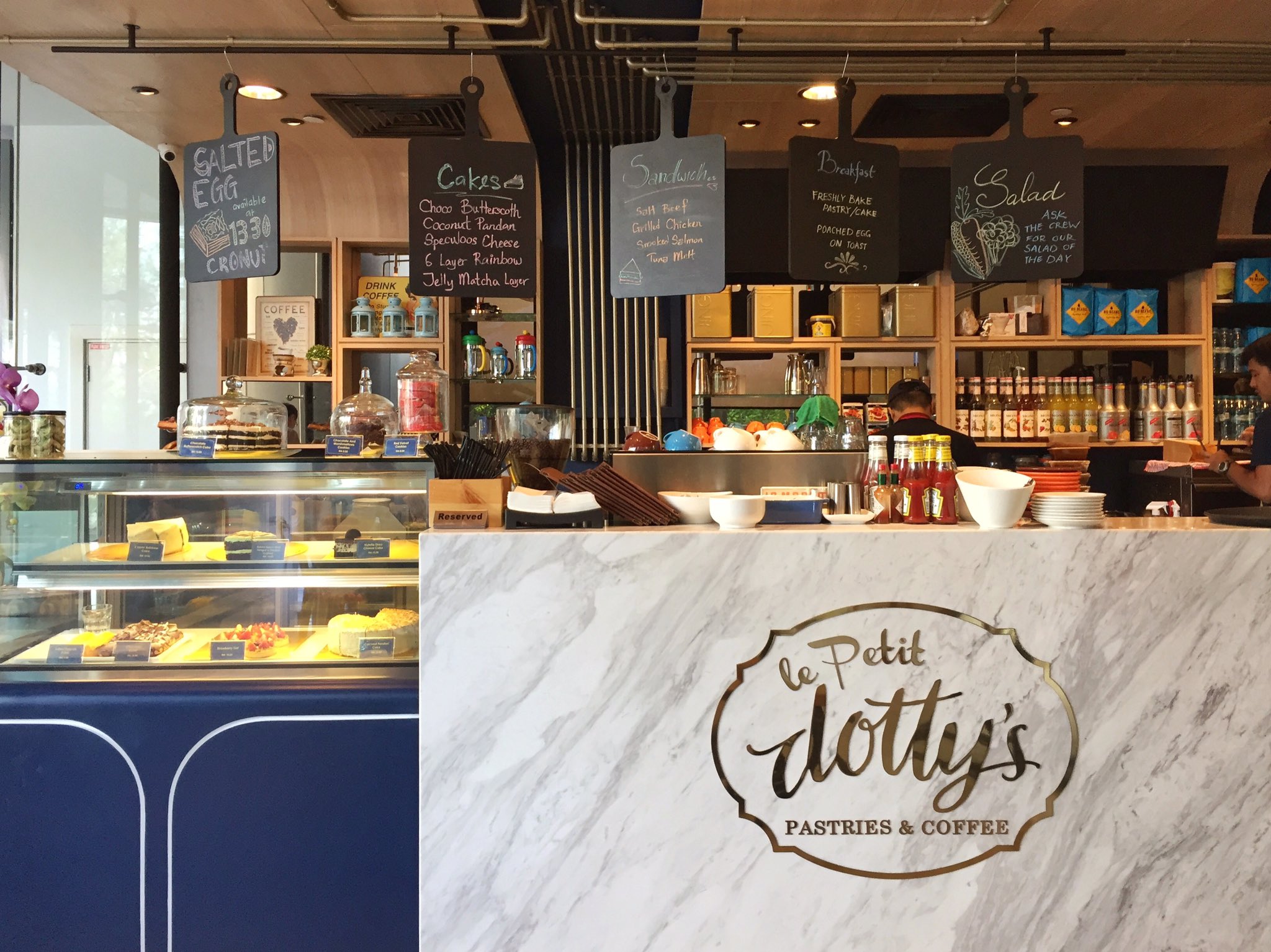 gambar credit Twitter
untuk makluman lanjut, boleh layari:
Address:
Lot 1.03, Ground Floor, Menara TH, Platinum Park, Persiaran KLCC, 50450 Kuala Lumpur